Cute & Aesthetic
Self-Care Planner 💖
Mood Tracker
Gratitude
Planner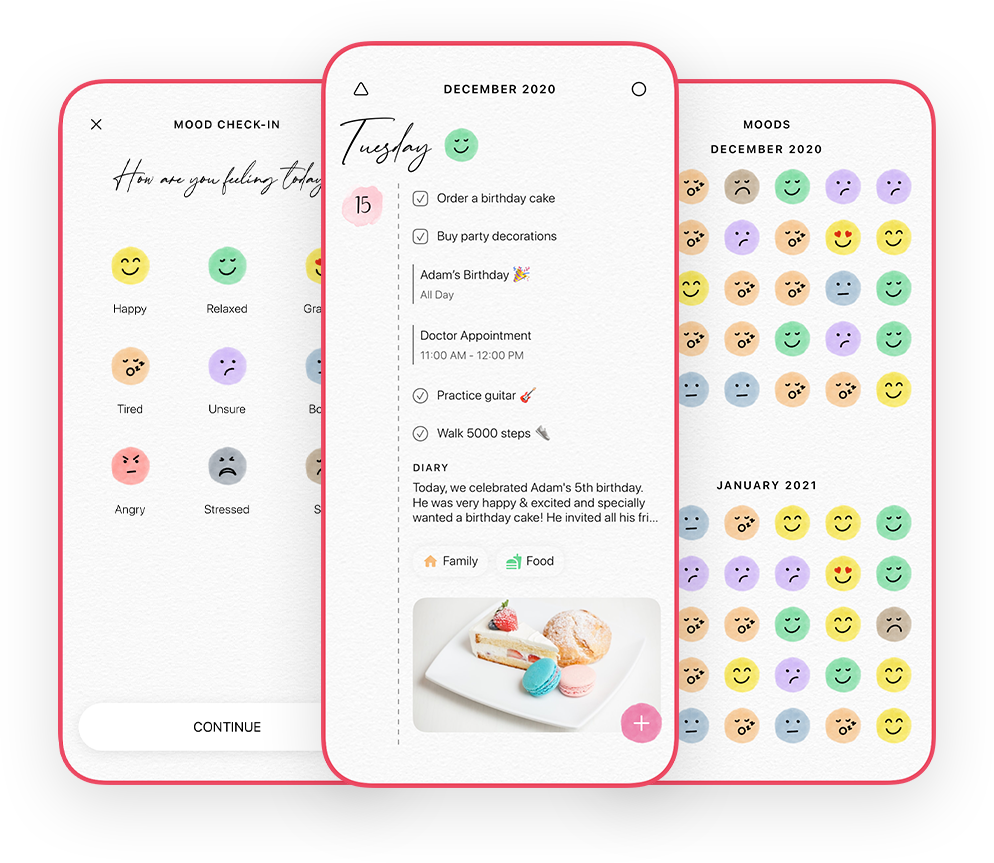 The Best Self-care Planner App!
I have horrible anxiety and sometimes too much of my attention goes toward how I'm feeling. I started researching the App Store for apps that could assist me with reminders and so forth so I wouldn't fall behind with certain tasks—especially self-care. I downloaded 4 apps, and out of all of them Floret was perfect for my needs. I want to make sure I do daily meditation and a full body stretch in the a.m., and other tasks throughout the day. I love the reminders that pop up. For example, today I was focused on an activity and my vitamin reminder popped up! This app is like my personal virtual assistant!
Aesthetically Pleasing & All That Meets The Eye's!
Great app! Aesthetically pleasing and just plain cute! I knew once I started, I was ready to pay. I just wish there were more….like more moods like (proud, ecstatic, stress, surprised, anxious) and etc. I love that you can put photos, the calendar sync is my fave! I literally don't use ios calendar anymore. I put floret on my homescreen. I haven't tried the habit or task yes, but I will start.
Overly impressed!
First of all, I think this is the first time I've ever rated an app. I've never felt so compelled to write a review, but I was just THAT impressed! It is probably most impressive that this app was created by a student in her spare time - WHAT! As far as functionality, this literally has everything I've ever wanted in a planner/journal. It's virtual, it syncs with my calendars, it's PRETTY (aesthetically pleasing) - that's a must for me to continually use it honestly, it has events and functional checkmark-able tasks & habits clumped into the same area which is vital for me! I was especially impressed by the habit tracker view. So practical and helpful! And only a one time $15 fee! Amazing job to this app designer! Keep going!